A total of six cars were made for the film, four of which were created by Williams Advanced Engineering. The particular car chassis number 001 became gained special interest from enthusiasts.
Williams gave it tubular space frame chassis and then brought up the distinguished C-X75 body panels. Being a stunt car, the interior isn't necessary enhanced or production-ready. This doesn't mean that it is just a hacked up job but you would be forgiven to think of it as a race car that is stripped off lots of basic necessities.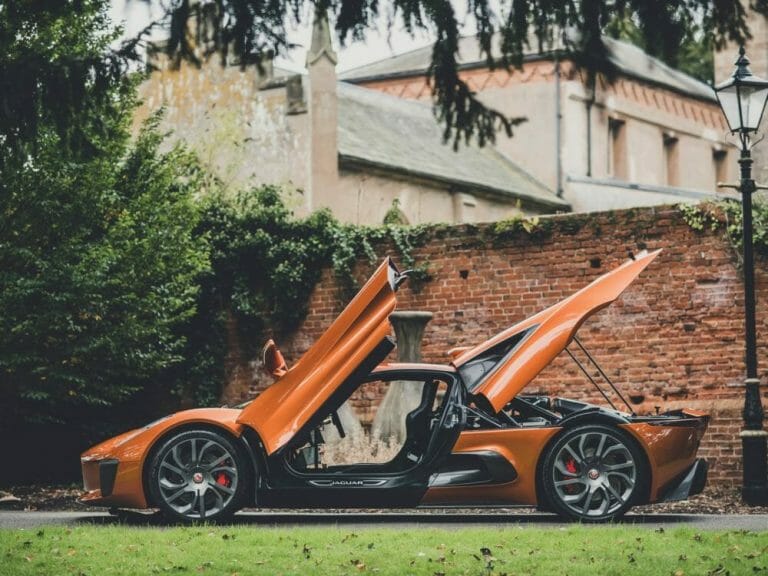 The production C-X75 series aimed at wearing a turbo- and supercharged inline-four-cylinder aided by two electric motors. The film version ended up taking up Jaguar F-Type's 5.0-liter supercharged V8, though.
Auction house RM Sotheby never mentioned the estimated price of this princely machine but it certainly wouldn't be cheap. Notwithstanding, it is a gem worth owning and keeping.