The automobile has become such an established norm of the world at large, it only makes sense that, after awhile, some folks would want to take a crack at re-inventing it. Of course, when you try to reinvent a core concept like a car, things can sometimes get a bit… weird. Here's twenty decisively weird rides to give your eyebrows their daily workout.
#20: 1932 Helicron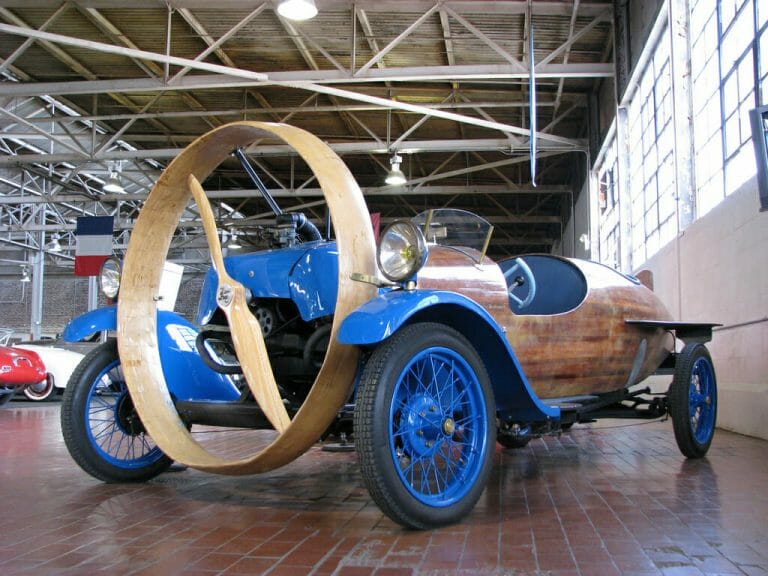 No, you haven't accidentally stumbled into an episode of Wacky Races. The Helicron uses a propeller as a sort of visual indicator of its engine output (and for chopping vegetables, if you're bored).
Apparently, it was abandoned in a barn in the 30s, then discovered and restored in 2000. You can find it on display at the Lane Motor Museum in Nashville, Tennessee.
#19: 1953 GM Firebird XP-21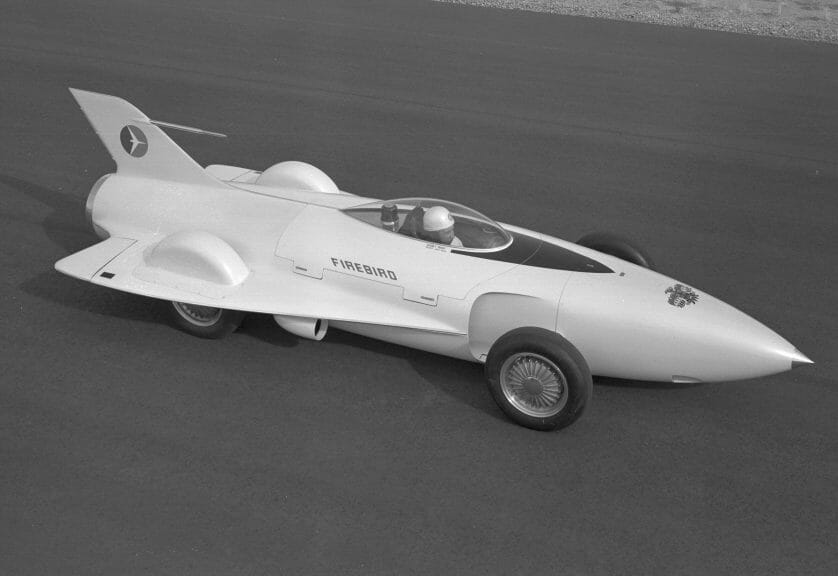 Designed by the legendary Harley Earl, this jet-inspired wonder machine featured a special "Whirlfire Turbo-power" powerplant that could generate 370 horsepower at 13,000 rpm.
There's no jet engine in the back if you were wondering.